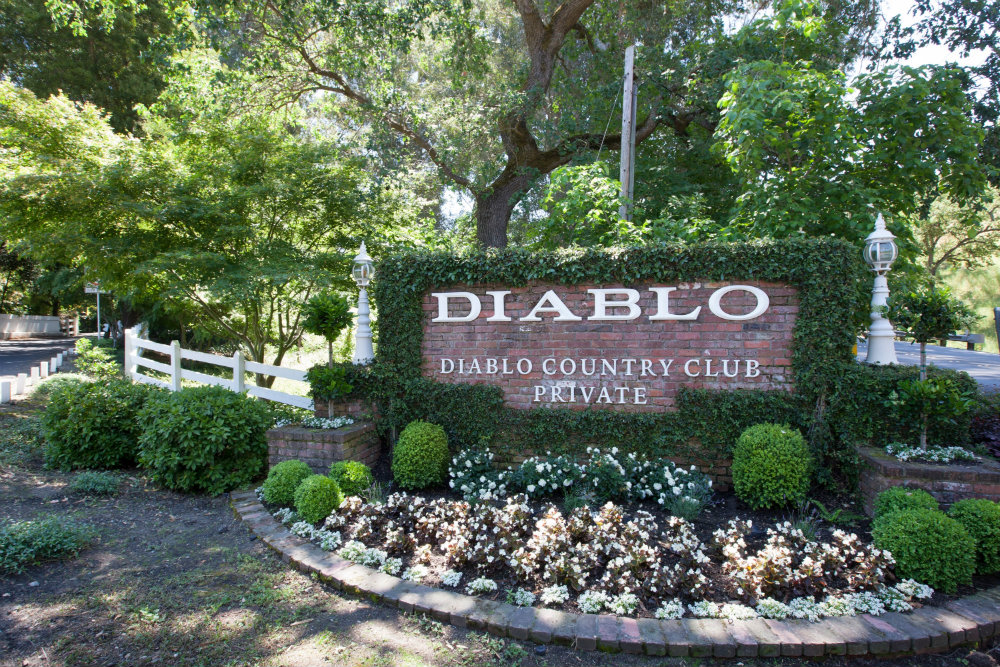 Diablo Country Club Homes for Sale have one of the most desirable golf courses to play in the Bay Area, it also offers tennis and bocce courts, a heated year round six lane 25 yard salt water pool, a fitness center, and fine dining within the club facility.
There are Colonials, Craftsmen, Tudors, and traditional homes on large manicured lots.
Some of the most beautiful homes in the Bay Area can be found on Alameda Diablo.
Established in the early 1900s as a summer vacation spot for San Francisco residents wanting to escape the fog, Diablo is situated between Danville and Blackhawk at the base of Mt. Diablo. Diablo grew into a year-round community with its own post office and country club. Much of Diablo life centers around the Country Club which offers members seven tennis courts, a fabulous Jack Nevelle designed 18-hole golf course, state of the art pool and 45,000 square foot clubhouse.
Reflecting the area's rural character and charm, the post office is a fabulous place to meet and chat with neighbors as there is no mail delivery to the nearly 1000 residents. The largest and most popular event is the local Ice Cream Social which has been celebrated annually for three decades.
Diablo's past can be seen in the eclectic mix of homes found in the area. From summer cottages to modern estates, residents are adamant about preserving the area and its lifestyle.​